Automotive Maintenance Tips
Extend The Life Of Your Car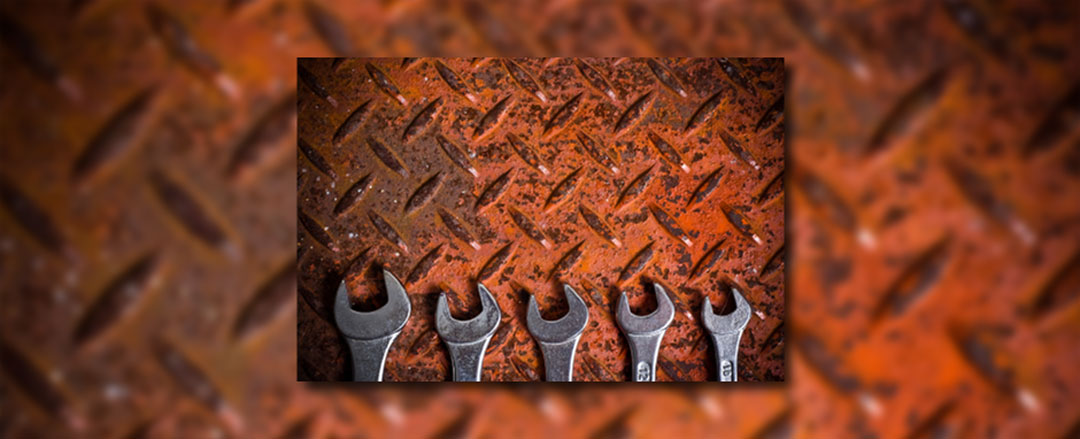 Air Filter
The air filter stops airborne contaminants from getting sucked into your car's engine. It's a paper filter that stops debris such as dust, leaves and wayward pelicans before they get inside the engine and do damage.
You should service when it's recommended because, eventually, your air filter will get plugged up.
If your air filter gets too dirty or clogged, your engine won't be able to suck enough air into the combustion chambers. The engine will then run rich (i.e., too much gas and not enough air). When this happens, your car will lose power and run roughly. Your Check Engine light also may come on.
If you really neglect the air filter for a long time, your car may stop running altogether. While permanent damage is unlikely, it is possible. If an air filter were sufficiently dirty and damaged, it could allow harmful, abrasive contaminants into the combustion chamber.
Brakes
Brake pads, linings and rotors are parts of your car's brake system and are housed next to each of the wheels. They push against one another to create friction, which stops the car.
There are two kinds of brake systems: disc brakes and drum brakes. Disc brakes are the most common system in use today, and they're very much like the hand brakes on a bicycle. When you step on your car's brake pedal, the brake pads squeeze a spinning disc rotor that's attached to the wheel. The resulting friction, when applied to each of the wheels, slows the car.
The second type, drum brakes, involve brake shoes that push out against a spinning brake drum, which is attached to the wheel. This friction slows the car.
If you neglect your brake pads and shoes, your brakes will ultimately fail. Even before that happens, however, you can cause damage to other, more expensive brake parts, such as rotors, drums and calipers. In other words: a stitch in time. . . saves you from helping your mechanic with a boat payment later on.
Coolant
Coolant is the fluid that absorbs heat from the engine and then dissipates it through the radiator. It is also dissipated through the heat exchanger in the passenger compartment when you crank your heat in the winter.
Coolant, which is commonly called antifreeze, is a mixture of ethylene or propylene glycol and water, usually in a 50/50 ratio.
Servicing the coolant involves draining and/or flushing your car's cooling system and then replacing the old coolant with fresh coolant.
Draining out the coolant and refilling the system removes dirt and rust particles that can clog up the cooling system and cause problems in winter and summer.
If the rust inhibitors stop working, the cooling system will rust from the inside out. The biggest source of rust in a car's cooling system is the engine block.
In time, these bits of rust will also clog the tiny passages within the radiator and heater, causing your engine to overheat. When an engine overheats, the result is a bonus yacht payment to your mechanic that someone else should be making.
Check your coolant level periodically. Your owner's manual will have a recommended interval in which to check the coolant level. If you check your coolant level when the engine is cold, the coolant should be at or above the "minimum" or "fill" line on the transparent refill container. If you check your coolant level when the engine is hot, the coolant should be at or just below the "max" line.
Disappearance of coolant could be caused by either an external or internal leak, the latter being more expensive. Either one should be addressed quickly, since running low or out of coolant can lead to catastrophic engine failure and many boat payments to your mechanic.
Oil Changes
An oil and filter change involves draining out the old motor oil and replacing it with fresh, new motor oil. The oil filter also gets replaced at the same time.
We recommend that you change your oil and filter every 3 to 5,000 miles. That's our best estimate. It may be too soon for many people and too late for a few, but for the vast majority, 5,000-mile oil changes will help your engine last to a ripe, old age. You may want to consider changing your oil more frequently if:
You drive like a knucklehead: jackrabbit starts, heavy acceleration or high-speed driving
You live where the climate is extremely hot or cold
You often drive on dirt roads
Your engine is old and burns oil
You frequently carry heavy loads
Oil undergoes thermal breakdown due to high operating temperature. When this occurs, the oil becomes less effective as a lubricant. And without a good lubricant (read: expensive), parts of the engine rub together and wear each other out.
Oil also contains additives that have the ability to neutralize acids. Over time, these additives get used up and stop being effective.
Finally, oil can absorb water, dust and combustion byproducts and also hold them in suspension. Eventually, the oil gets saturated with this stuff and can't absorb any more. Then that stuff remains in the engine and can cause corrosion.
Checking your oil
You need to check the oil level every few hundred miles. With your car parked on a level surface, remove the oil dipstick, clean it on your brother's best shirt and then reinsert it. Remove it again, and check the oil level.
The dipstick shows the engine's oil level; the MIN marking means the oil is at the minimum operating level and is one quart low.
Ideally, it should be right at the full mark. If it's at or below the add mark, that means you're a quart low and should add a quart of oil to the crankcase. If it's in between the two marks, you can add part of a quart to bring it up to the full mark (the distance between add and full represents a quart, so use that to estimate how much of a quart you need). Be aware, however, that since oil flows slowly when it is cool, the dipstick may not immediately reflect any oil you just added. So estimate the amount of oil you need based on your first dipstick reading, and then check it again later that day or the next day to be sure you're near the full mark.
A word of caution: Be careful not to overfill your car's crankcase with oil. If you put in too much oil, the engine's crankshaft can actually come in contact with the oil. And because the crankshaft is turning at several thousand revolutions per minute, it can quickly whip your oil into a froth — like the steamed milk that sits on the top of a cappuccino. Why is that bad? Well, the oil pump can't pump froth very well, and as a result, it can't get oil to the parts of the engine that need lubrication. The result. . .a hefty boat payment to your mechanic.
If you are low on oil, you can add any grade of engine motor oil you like — though we advise you to use the grade of oil recommended in your owner's manual.
Rotating Tires
Many tires are rotated front-to-back and side-to-side, but some tires are directional, which means they're only supposed to turn in one direction. They have to stay on the same side of the car. Directional tires often have arrows on the tire's sidewall to show you the direction in which they should turn.
If you're not sure which kind of tires you have, check with your mechanic.
I often take care of small maintenance issues on my own but when I need a professional, I always call on Waters Auto Service.
We Are Here to Answer Your Questions
Feel free to drop us a line anytime, and someone will respond as soon as possible.
Call us at 410.612.0288, or use the form on our contact page to send us a message.